Cascadia ETS - Geodetic (GPS) summary
The following ~ one and half year plots are from the Pacific Northwest Geodetic Array at Central Washington University. These are static versions appropriate for this ETS of the Regional Clusters of stations showing only the longitude for clusters in the Olympic Peninsula (WOP) and south of there in the Willapa Hills (WWH).
---
Olympic Peninsula
---
Willapa Hills

/ul>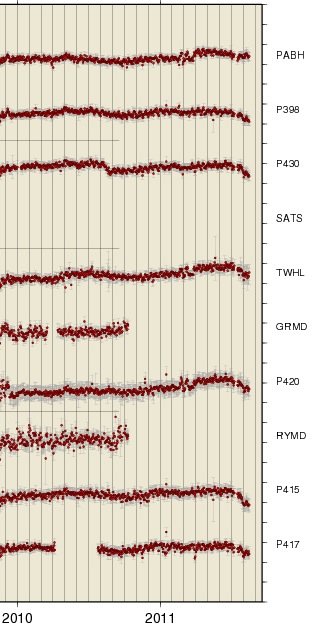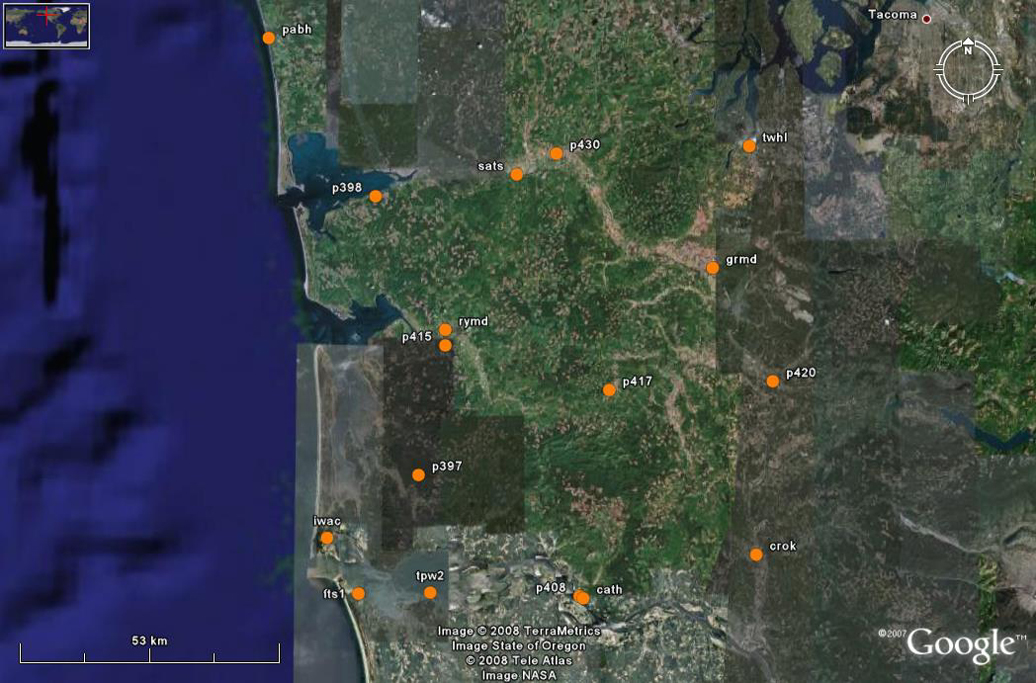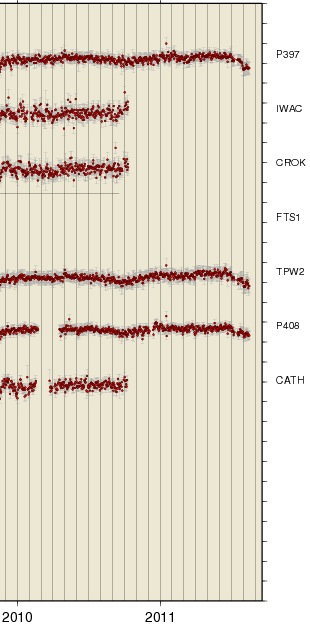 Note that the Aug. 2010 ETS can be seen on many of the stations in the Olypics group but only a few in the Willapa Hills group. The current ETS shows up strongly on many Willapa Hills stations and only now is getting started on stations in the Olympics.